IT STARTED SIMPLY WITH RELATIONSHIPS…
Birthed out of a vision of Dr. John Perkins and other leaders in the Jackson metro area, the Jackson Leadership Foundation was formed as an answer to the question, "Is there a way to empower Christians to spiritually and physically transform Jackson's under-resourced communities?"
Our Leadership Team is made up of nonprofit, business, and church leaders who carry decades of experience in working with ministries in under-resourced communities and connecting Christians to these ministries. 
We want to provide a place for YOU to be involved in changing your community.
Samuel Bolen
 sbolen@jacksonleadershipfoundation.org
Samuel's life passion is to connect the church across cultural, socioeconomic, and geographical lines. He has served in ministry for over a decade, both in establishing and leading community ministries in low-income neighborhoods, as well as working in pastoral ministry in churches. As Executive Director, Samuel and his team get to work with Jackson's "superheroes," her grassroots ministry leaders working in communities throughout the city. He also gets the privilege of connecting individuals, families, churches, and businesses to invest their time, talent, and treasure in Jackson's leaders. Samuel, his wife Hallie, and their three sons reside in Jackson and are members of Redeemer Church.
Candace Robins
crobins@jacksonleadershipfoundation.org
Candace, a Jackson native, has served as a ministry leader in the Jackson Metropolitan Area for more than 15 years. Serving as the Director of Programs, Candace helps connect community leaders with the support and resources needed in order to thrive. Candace graduated from  Jackson State University and is currently pursuing her M.A.,  with an emphasis in intercultural city ministry, at Reformed Theological Seminary. She desires to help develop fruitful and Gospel-centered outreach ministry. In addition to her responsibilities at JLF, Candace serves as the assistant music director at Redeemer Church alongside her husband, Symeon Robins. They are the proud parents of  Nylah, Zeek, Brayden, and Christen Grace.
DEVELOPMENT & COMMUNICATIONS COORDINATOR
Karleigh Wagner
kwagner@jacksonleadershipfoundation.org
Karleigh grew up in a family who led a ministry and church plant in the city of Jackson for 15 years. She holds a degree from Mississippi College and has more than 10 years of experience working for nonprofit organizations. After serving a legal ministry in New York City one summer, Karleigh is driven to see the needs of God's world be met by His faithful followers. Most recently, she served a residential nonprofit agency as Director of Advancement, where she implemented strategies which nearly doubled contributions. Alongside her husband Daniel who serves on staff at Fondren Church, Karleigh enjoys the art, food, and music of Mississippi with their daughter Stella.
DEVELOPMENT & COMMUNICATIONS ASSOCIATE
Sarah Riser

sriser@jacksonleadershipfoundation.org
Sarah Riser works with our team to accomplish fundraising and communication goals for the purpose of equipping our programs and partners to reach Jackson with hope.
Originally from the Mississippi Gulf Coast, Sarah loves Jackson and is passionate about connecting people. She is completing her degree in Public Relations with a minor in Servant Leadership. Experience in the communications and social media field make her a wonderful addition to the JLF team.                     
WILLIE McCLAIN

PARTNERS IN THE GOSPEL
An initiative of JLF
Partners in the Gospel is led by Willie & Alex McClain. Willie grew up in Northern MS in Tippah County. For 25 years, he lived on the wide path of life. After his 4th trip to prison, Willie became so broken that he decided to give Jesus a try. "He changed my life!"
Originally from Massachusetts, Alex moved to downtown Jackson in 2015 to serve as a missionary at We Will Go Ministries. That's where she met Willie. Together, they have established their home and "Partners of the Gospel" in the Farish District. "We want to see Jesus restore families in Jackson. This looks like discipling boys in godly manhood."
FELECIA MARSHALL

GRANT ME JUSTICE
An initiative of JLF
Felecia Marshall has spent over thirty years working in various capacities providing exemplary leadership skills and administrative support to a broad range of organizations from the private sector, to churches and non profits and to publicly supported universities.
On March 14, 2017, everything about her life as she new it changed when her daughter was murdered. God used this tragedy to push Felecia to pen her first book, Grant Me Justice, A Mother's Plea, set to be released soon. Through this loss, she has been given the privilege to connect with women all over the world who have lost their children to violence and who share the same cup. God has used these series of events to lead to Grant Me Justice, which provides resources for victims of violence, ensuring the fair and equitable justice that victims rarely see.  
LEVI GILL
HOPE EXCHANGE
An initiative of JLF
Hope Exchange is run by Levi and Kateri Gill, members of Redeemer Church in Jackson. The Gills live in West Jackson and have two boys named Asaph and Abel who are 3 and 1, respectively. They started Hope Exchange in 2017 in partnership with Redeemer Church out of a desire to use workforce development as a way to share the gospel, provide practical assistance for people struggling with under- and unemployment, and connect people to full discipleship within the local church.
The Gills are certified to facilitate Work Life and Faith & Finances curriculum through the Chalmers Center. Levi has experience serving as a missionary with We Will Go Ministries in downtown Jackson for 4 years, and Kateri has experience as an artist in residence at St. Roch Community Church, an inner-city church plant in New Orleans, LA. 
EMILY HARDIN
RED DOOR JACKSON
An initiative of JLF

Emily Hardin grew up in Houston, Texas but quickly realized upon graduating from Texas A&M with a degree in Education that "home" was wherever Van Hardin was. After marrying in 2005, Emily and Van bought a house in Jackson and have lived here ever since.
Emily is the Program Director of Red Door Jackson — a mentoring ministry that matches children and youth from grades K-12 with compassionate and committed adults. Through mentoring and tutoring, Red Door Jackson builds mutually transformative relationships so that all image-bearers may taste and see that the Lord is good! Red Door Jackson believes that we are designed to live in deep connection to God and to one another. Emily is compelled by the opportunity to partner with God in bringing heaven to Earth right here in Jackson, starting at home with their three sons – Asher, Jeremiah, and Amos. The Hardins are members of Fondren Church where Van serves as the Missions Pastor.
KELCIE SHACK
RED DOOR JACKSON
An initiative of JLF

Kelcie Shack is Red Door Jackson's first Site Coordinator. She coordinates mentoring logistics and implements "impactful programming" with our mentors and mentees.  Kelcie is married to Rocky, the Missions and Outreach Pastor at Christ United Methodist Church. They are the proud parents of Bellamie and Tegan.  Kelcie grew up in Plantersville, MS and graduated from Ole Miss in 2013 with degrees in Classics and Art History. She loves fitness, history, and anything health-related. Recently, Kelcie has been praying for the Lord to open her eyes to the needs in our community. She is excited to be the hands and feet of Christ as the Lord leads her.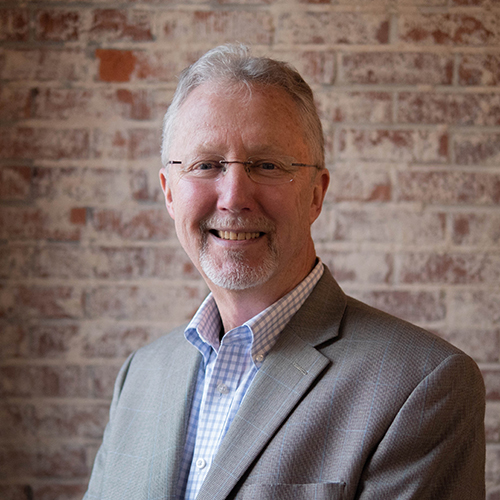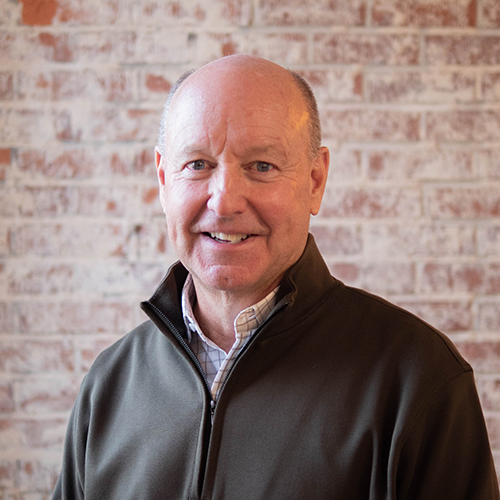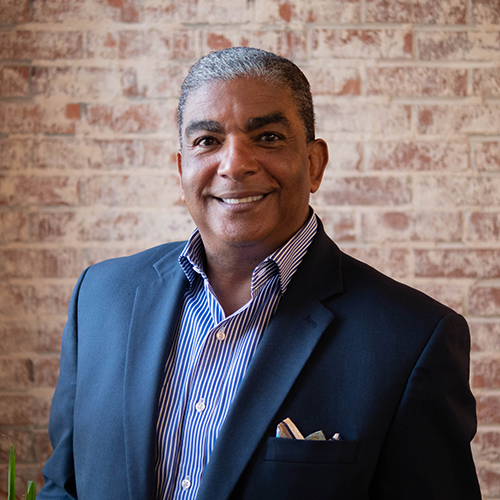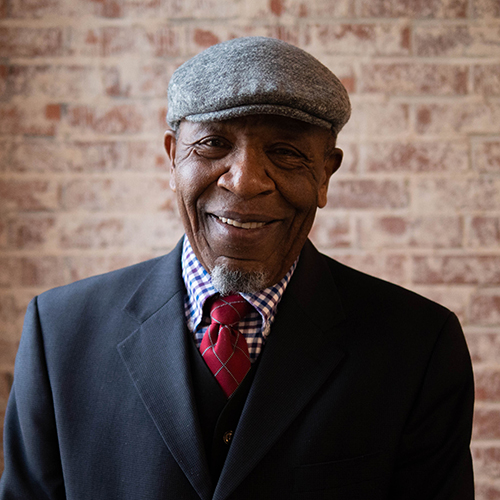 Bill Caldwell
Ken McKinion
Amy Moremen
Dr. Brenda Jones
Sharon Davis
Chad Berry